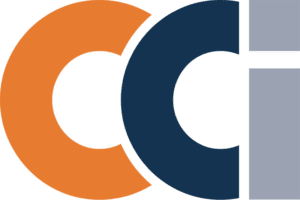 CCI shares news, commentary and industry expertise with more than 100,000 readers from around the world every month. To raise your profile as a thought leader in governance, risk or compliance, there's no better platform for building a recognized and respected voice than CCI, the web's premier independent source of news for today's compliance professional.
Address all queries and submissions to
Click tabs below to learn about writing for CCI
Frequently Asked Questions
What Should I Write About?
Ask questions, engage the reader in dialogue and stretch yourself as a writer to make sure your articles are read, shared and commented on. We prefer to publish content created expressly for our readers, but if you are seeking a wider audience for an original article you previously published elsewhere, we will consider re-posting it with attribution to its original source.
When Should I Write for CCI?
Share your opinion in the wake of breaking news stories. Weigh in following enforcement actions. Offer counsel and guidance on the day-to-day responsibilities in your profession.
Who Currently Writes for CCI?
Seasoned professionals. Young upstarts. Experienced writers and those who are just finding their voice. Our editors can work closely with you to explore topics and to develop content that is bright, lively and engaging.
What Happens When I Write for CCI?
Your article and bio are published on the CCI website, then we amplify your message by sharing it with CCI's social media followers. We encourage you to share the content with your networks as well. Then your article is eblasted to CCI's newsletter subscribers. Your content stays on our homepage newsfeed for at least one week, then it remains active and searchable in our category archives. Over time, as you build a following as an author, we may look for other opportunities to showcase your content: exclusive interviews, eBook compilations of your columns and more.
What Other Opportunities are Available?
We can also publish and promote your company's news releases, white papers, podcasts, videos and eBooks.
To learn more about sponsorships, media partnerships and advertising, contact our publisher, sarah@corporatecomplianceinsights.com.
How Do I Get Started?
For all editorial content, query CCI's editor: editor@corporatecomplianceinsights.com
NEW: CCI Launches Book Publishing Division
CCI Press provides end-to-end publishing services for authors, including editing, design, printing, publicity and book distribution. Traditional publishing and self-publishing options will be offered, with books available in hardback, paperback and e-Reader formats. Learn more about CCI Press
Proposals and manuscripts now being accepted from authors and agents. Contact sarah@corporatecomplianceinsights.com for more information.