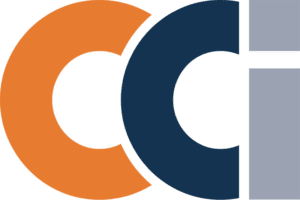 Founded in 2010, Corporate Compliance Insights (CCI) is an independent news organization designed to educate and encourage informed interaction within the global compliance, risk and InfoSec community. 
CCI supports the important work of compliance professionals by providing a platform to those who speak and write with courage and authority.
CCI publishes original articles every day, including guest posts, industry whitepapers, podcasts, videos and eBooks.
Columnists and contributing writers are subject matter experts and thought leaders who provide insight, opinion and tactical guidance on topics relating to corporate compliance, risk management, internal audit, cybersecurity, financial services and human resources.
The online audience is global, and readership includes seasoned professionals as well as those who are new to a career in compliance.
Membership is free and includes CCI's weekly GRC eNews blast.
If you're visiting CCI for the first time, subscribe to get top GRC news in your in-box once a week.
If you're interested in writing for CCI or sharing content, here's how to do that. 
If you're sharing GRC industry news regarding products, services, job openings or events, here are ways to connect with CCI's audience.
Suggestions, queries and feedback of any kind?  Drop us a line.
CCI's History:
CCI was launched in 2010 as a way to share articles written by — and for — compliance officer job candidates who were in high demand by Fortune 500 companies.
As CCI's audience ballooned, the website outgrew its role as a recruiting tool. The website was relaunched in 2019 by Sarah Hadden, managing editor and marketing director of CCI since 2012. 
Hadden, CEO of CCI Media Group and CCI Press, is a former journalist and has worked as a writer and editor for more than 25 years. 
Today, CCI is the leading independent publisher in the compliance space, providing a knowledge-sharing forum and a publishing platform for established and emerging voices in governance, risk and compliance.